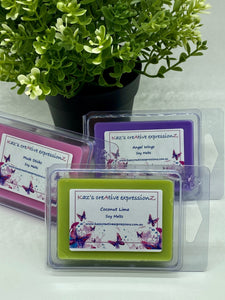 Select 3 fragrance preferences & you will receive 3 clam shell melt packs at a discounted price. 

Individually $7.00 each, buy 3 for $18.00.
Currently we have 28 fragrances to choose from, ready to go. 
Note:  Some of our melts are coloured. (Due to slight colour difference across each device screen, colour is not able to be guaranteed.  All photos have been personally photographed.  These are not generic product photos.  Please keep this in mind when ordering).