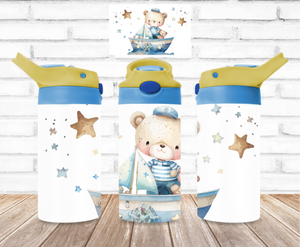 Design - Nautical Bear. (comes packaged in white box).
Yellow Handle with Blue Screw Lid.
Please note:
The colour background is a set design & cannot be changed.
Please allow 3-5 days before shipping.
Because every screen/monitor is different, the actual colour of the product can vary from the image.