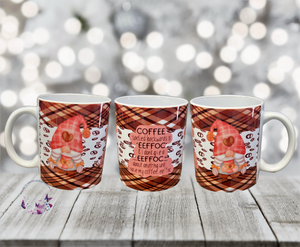 11oz White Mug with quote 'Coffee spelled backwards is EEFOC & I don't give EEFFOC about anything until I have my coffee ... eeffoc'.
Please note:
Please allow 3-5 days before shipping.
The colour background and quote is a set design and this is unable to be changed.
Because every screen/monitor is different, the actual colour of the product can vary from the image.